About a Blacksmith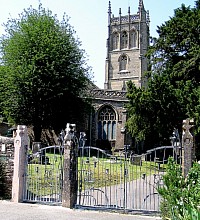 Gates at Winscombe celebrating the Diamond Jubilee of our Queen Elizabeth
The Blacksmith in Society
The blacksmith in 21st century Britain, is as important now as at any time in history.  The blacksmith today, still fashions hot metal, by hand on an anvil, but the craft calls for much more than pure tradition in the present day.
The blacksmith is a multi talented individual, forging, bending and shaping, are skills using a hammer.  
Riveting is a traditional way of joining components, but today there are a variety of electric and gas welding processes, which the blacksmith can use and must master.
The blacksmith in modern society, is best placed to advise clients on what may be the ideal solution for their needs.  That need may be architectural, decorative or structural.  Because the blacksmith understands the strengths of metals, as well as the effect of processes and heat in changing the physical properties of the metals, the blacksmith is the expert metalworker in modern society.
At Red Anvil Forge, a modern approach is taken towards the craft of the blacksmith.  Modern facilities and equipment at Red Anvil Forge underpin this ancient craft, to ensure the survival of the blacksmith in society
Over 200 images of my work can be seen on Flickr, look me up at Richard Bent, more images and video on Instagram @redanvilforge